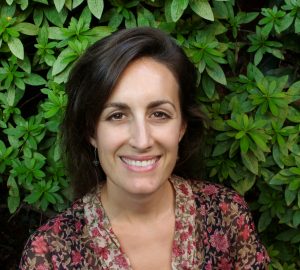 Addie Alexander grew up in Charlottesville and got involved in Virginia Organizing early. She was a summer intern during her college years and also joined the chapter in Williamsburg. After graduating from William and Mary, she taught at the Universidad del Atlantico in Colombia on a Fulbright grant for a year. In 2013 she became the Fredericksburg organizer and helped with the chapter's successful school-to-prison pipeline, restoration of rights, and health care campaigns.
Addie organized in Fredericksburg for four years and then organized for tenant's rights in New York City. In 2019 she moved back to the Commonwealth to work with Virginia Organizing again in the Richmond area.
Addie feels that the highlight of her earlier work with us was seeing how local organizing about the school-to-prison pipeline and restoration of rights led directly to changes on the state level.
"What I love about working with Virginia Organizing is seeing an idea emerge from people's real life experiences," Addie says, "and then working with those same people to develop that idea and grow into a powerful force for change."