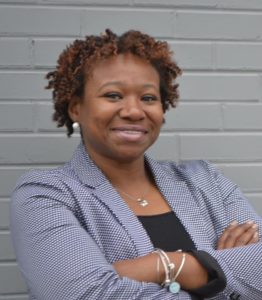 Erika has lived for most of her life in the Richmond area where she was born, and she received her B.A. and her L.C.S.W. degrees from VCU. Before she joined Virginia Organizing as the Tri-Cities Organizer, she had a distinguished career in community mental health as a social worker, a program director, a center director, and founder of her own non-profit that helps people with emergency transition housing.
Erika particularly loves working with women and girls in the African American community who grew up in fatherless homes with unacknowledged trauma. She joined Virginia Organizing as a leader in the Richmond Area Chapter in 2021 because, she said, "Why not join a group of likeminded people so that I can be as engaged as possible. This is what I was put here to do."
Erika says, "I like Virginia Organizing's diversity, not only in race and culture but also the age range of all the members, board, and staff."
"Virginia Organizing works with the wisdom shared through everyday people telling their stories. When you join, right away they ask you what you want to do and help you get started doing that."
Contact Erika to get involved in the Tri-Cities area.