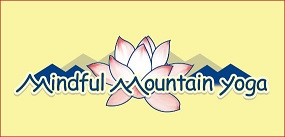 Our mission is about mental health and physical ability, to foster physical resilience and mental agility in dealing with our daily circumstances.
Experiencing the pandemic has changed our communities. Routines have disappeared, public systems have been overwhelmed, and businesses have struggled to regroup. Security has been pulled out from under us.
We offer televised home yoga practice and meditation. Mindful Mountain Yoga Cville produces a daily morning yoga class on Charlottesville public access cable TV channel 13 (Comcast) for pandemic stress relief. This class is available at 7 am before we start our day. We've also grown to offer classes to local small or large groups needing access to yoga. We support local school systems, caregivers, front line workers, veterans, local people seeking refuge, and refugees from abroad, low-income residents, especially people with mental health or physical impairment, and unemployed/uninsured folks.
We are professional yoga teachers with many years of experience being of service in challenging times. We plan to include more skilled holistic providers and reach more groups of people. We are actively searching for a space of our own in addition to taking our yoga to client locations.