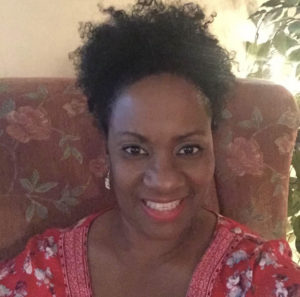 Glenda grew up in Wytheville, where she and her family returned 17 years ago, and has worked as an elementary school teacher for 16 years. She went to college at North Carolina A&T State University in Greensboro NC, where she obtained her BS degree in Early Childhood Education and met her husband, Kerry Eans. They have two sons, Solomon and Kerrington.
Glenda and Kerry both got involved with Virginia Organizing when it was first founded and participated in efforts to change school hiring practices in their area and the living wage campaign. Kerry joined the State Governing Board and was chairperson in the late 90's.
They also co-founded the Concerned Citizens Network, which has held celebrations of the life of Rev. Dr. Martin Luther King, Jr. and Dismantling Racism workshops for 25 years in Wytheville. After the murder of George Floyd, Glenda founded a group called "Change Agents," that successfully worked with the superintendent of Wythe County Public Schools to institute a policy banning confederate flags and other white supremacist symbols from the public schools.
Glenda feels called to be an organizer. "God gave me this opportunity to help people use their voice," she says. She's excited to continue her work of bringing people together to speak up for themselves with Virginia Organizing.