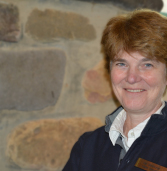 Chairperson Richmond Del McWhorter is current chair of the Virginia Organizing State Governing Board and has volunteered with the organization for over twenty years. She has worked on campaigns ranging from securing fair unemployment compensation and ...
Read More »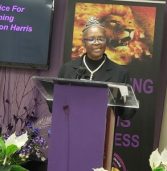 Treasurer Barbara became involved with the Norfolk Chapter during the restoration of rights campaign in 2016. She has helped to register voters, lobby legislators, and joined actions for Medicaid expansion, environmental justice, and the school-to-pr ...
Read More »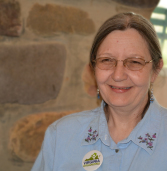 Denise Smith has been with organization from the start. When she is not at her day job as co-program director of Wolf Creek Indian Village and Museum, she is spending time with her grandchildren and serving on Virginia Organizing's State Governing Bo ...
Read More »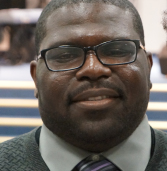 Vice Chairperson Fredericksburg Duane Edwards joined the Virginia Organizing State Governing Board after being an active member of the Fredericksburg Chapter for several years. He was drawn to Virginia Organizing to work on restoration of civil right ...
Read More »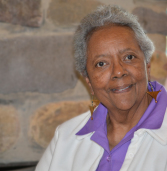 Newport News Jay served as Chairperson of Virginia Organizing for five years until taking on the role of Treasurer. She feels a great sense of pride in the growth of Virginia Organizing during these years. She is proud of Virginia Organizing's work o ...
Read More »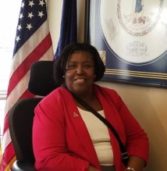 Secretary Karen Downing is a native of the Eastern Shore and its public schools. She went to Norfolk State University and then returned home in 1990 and got involved in service to the community. When Virginia Organizing began to form a new chapter on ...
Read More »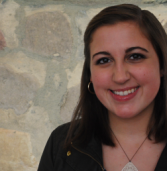 Lily Hungarland is originally from Danville and is currently studying at the University of Virginia in Charlottesville. She got involved with Virginia Organizing through an internship her Junior and Senior years of high school. Some of the campaigns ...
Read More »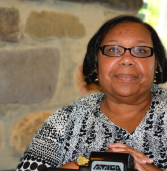 At-Large Executive Committee member Raised in Hopewell, Sandra is a retired social worker living in Petersburg.  As a social worker, Sandra supervised the Independent Living Center, helping people with disabilities advocate for their rights.  Sandra ...
Read More »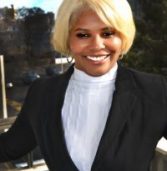 Tyran Green joined the Statewide Governing Board after helping to found the Portsmouth Chapter and working as a leader and later an intern with Virginia Organizing. She first connected with the local organizer over school-to-prison pipeline issues, a ...
Read More »