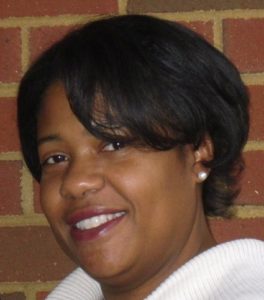 Lisa Taylor's parents were from Lynchburg, but she grew up in New York while her father went to Cornell University. She came to live in Lynchburg more recently. Her son has grown up in Lynchburg and attended the Lynchburg City Schools. He's in 9th grade now, but Lisa says there have only been two years in his whole education where she didn't feel he was unfairly targeted as a student of color. For most of his schooling she has been deeply dismayed at the way he was treated, and her son also has reported concern about the lack of dignity and respect in the treatment of children of color in his schools.
Lisa reports that the Lynchburg Schools have made attempts in the past to address the "achievement gap," as it's called, but the problems of racial discrimination in discipline and overuse of suspensions had never been discussed.
Then in 2016 she first encountered the Lynchburg Chapter of Virginia Organizing. "The chapter was just getting started and Haley, the organizer, told me about some of the possible campaigns they might work on. When she mentioned disrupting the school-to-prison pipeline, I was 100 percent for that!"
Since joining the chapter, she says her highlights have been attending a bill signing in Richmond for the "Classrooms not Courtrooms" initiative and making a presentation about the school-to-prison pipeline at the Race, Poverty, and Social Justice Conference in Lynchburg in November.
"I really enjoy working with the other members of the chapter, thinking about how to get the message out to the community. We are focused on outreach, and we plan to hold meetings in several different apartment complexes around town where people are trapped in poverty. Those are the kids that are most targeted in school."
Thank you for joining Virginia Organizing, Lisa! Your work is having a big impact.