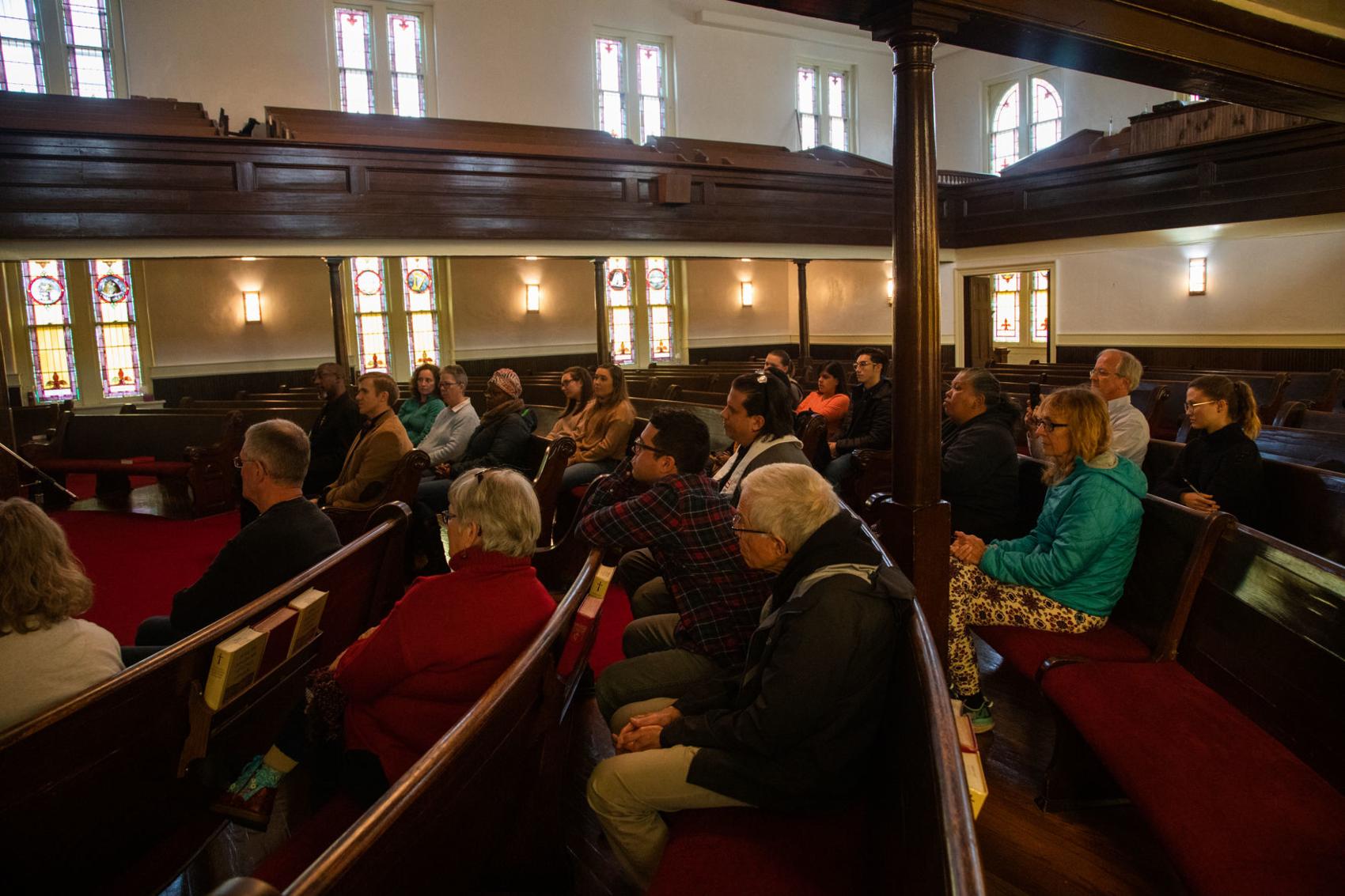 The Lynchburg Chapter held a prayer vigil on Saturday, November 9 to support recipients of the Deferred Action for Childhood Arrivals (DACA) program. Emily Elconin of the Lynchburg News & Advance covered the event.
This event was one of eight held in different parts of the Commonwealth by Virginia Organizing chapters and partner groups.
In 2012, President Obama created the DACA program. DACA allows young people who were brought to the United States without documentation to remain in the country, get a work permit, and live without fear of deportation. The Trump Administration wants to end the program, putting 700,000 young immigrants at risk. The Supreme Court will hear the case on November 12 to determine their fate.