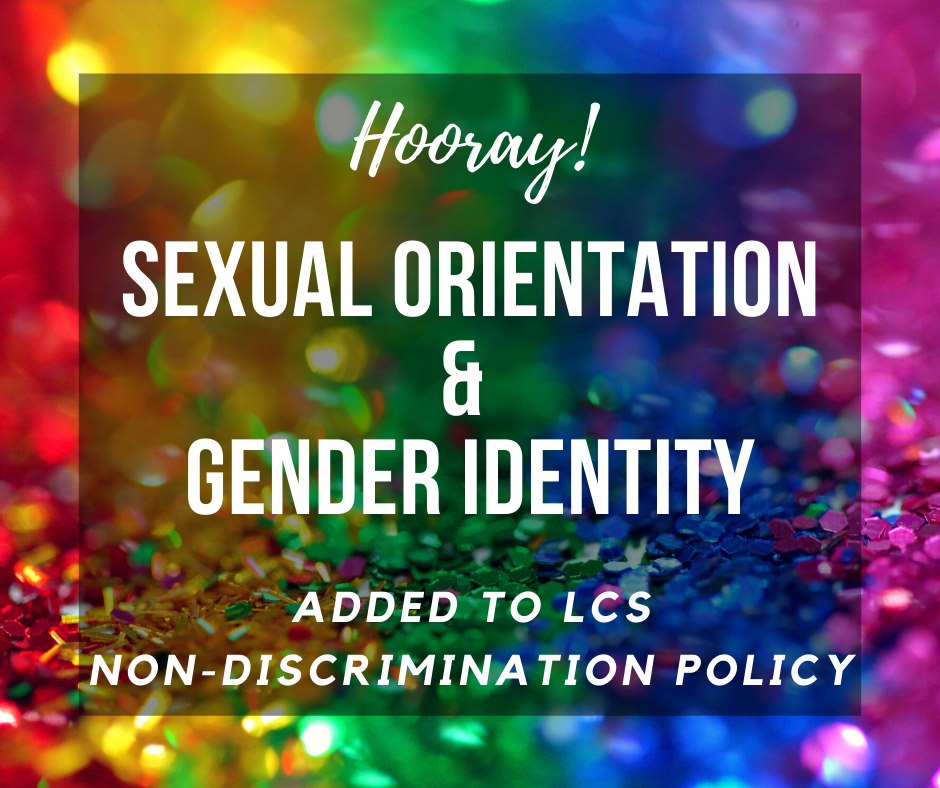 Since November 2018, the Lynchburg Chapter has been attending the Lynchburg City School Board meetings every month in order to urge them to change their restrictive volunteer policy. Individuals with felony convictions such as leader Robert Flood (pictured) could not volunteer in the schools.
In April, the school board removed the automatic restriction and will now review volunteer applications on a case-by-case basis! Lynchburg is only the 14th school district to decide not to exclude these volunteers automatically.
In addition, for the past six months, the chapter has pushed for the board to add sexual orientation and gender identity to the non-discrimination policies. On May 7, the board unanimously approved this change to the non-discrimination policies!
Members wrote a steady stream of letters to the editor, presented public comments at board meetings, attended school board work sessions and retreats, met with the school superintendent, and recruited many allies to get the policy changed.
Congratulations to the chapter on these two important victories!