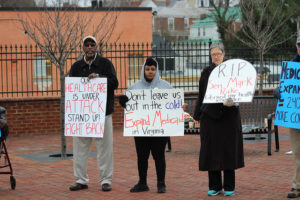 Photo: Virginia Organizing leaders at a Lynchburg health care rally
Just ahead of the General Assembly special session on Wednesday, April 11, the Washington Post published this editorial calling on the legislature to expand Medicaid. The momentum keeps growing! Let's keep up the pressure on our state senators and delegates. Ask them to compromise wisely and pass a budget that expands Medicaid.
You can look up your legislators with this link.