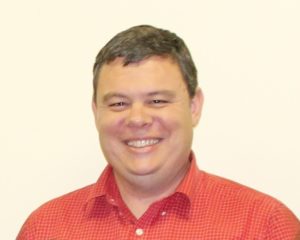 From Families USA on Monday, January 21, 2019:
WASHINGTON, D.C. — Today Families USA announced that Brian Johns is the winner of its Coverage Consumer Health Advocate of the Year award. He is being honored for his leadership in the efforts to expand Medicaid coverage in Virginia leading to the adopting of legislation in the 2018 Virginia General Assembly to provide health care for 400,000 Virginians.
Each year at its Health Action conference, Families USA recognizes the efforts state and community leaders make in advancing social justice through health care advocacy. Awards are presented in recognition of Families USA's four core areas of focus: Health Equity, Health Care Value, Coverage, and Consumer Engagement. The recipients, selected for their exemplary work in championing for better health care in their respective communities, will be honored at an awards luncheon during the 2019 Health Action Conference on Friday, Jan. 25 at the Hyatt Regency Washington.

Brian Johns is executive director of Virginia Organizing, a non-partisan statewide grassroots organization dedicated to empowering people to challenge injustice. His efforts in organizing support for Medicaid Expansion showed Virginia lawmakers the strong backing for health care coverage in communities across the Old Dominion culminating in passage of the measure in 2018. Johns started with the organization as an intern in 1999. From 2010-2017, he was organizing director — supervising organizers, strategizing statewide and national campaigns, and staffing statewide strategy committees.
Johns said, "Almost 10 years ago I was fortunate enough to help organize a group of a couple dozen of our members into our statewide healthcare strategy committee.  This award is a wonderful testament to the power we were able to build with directly-affected Virginians, many of whom have gone without health coverage, to finally expand Medicaid in Virginia."  
Patrick Willard, senior director of state and national strategic partnerships at Families USA said, "Brian has been working for years in communities all across the state from rural Appalachian towns to the sea ports in Norfolk and Hampton Roads. His organizing efforts made the adoption of Medicaid expansion possible in the General Assembly. Great movements start with building power at a grassroots level, and he has been a great leader in such efforts."
Other awardees are: Sherry Hirota, chief executive officer, Asian Health Services, for Health Equity; Cara Stewart, health law fellow, Kentucky Equal Justice Center, for Consumer Engagement; and Maura Collinsgru, health care program director, New Jersey Citizen Action, for Health Care Value.
Families USA is a bipartisan public interest group that has been fighting for health care consumers since 1981. Its Health Action Conference, in its 24th year, is an annual national grassroots health care conference that gathers consumer health care activists, health care professionals, advocates, policymakers, policy experts, and media to confer on the nation's health care agenda. Families USA is excited to welcome Maryland Attorney General Brian Frosh; Sister Simone Campbell, Executive Director of NETWORK; Stacey Abrams, Founder, Fair Fight; Chirlane McCray, First Lady of New York City and Founder of Thrive NYC; and Rep. Sharice Davids (D-KS-3) as keynote speakers.
While conference registration is closed, individuals who are interested in attending can register at the onsite registration desk starting Wednesday, January 23 at 5:00 pm. Members of the media may request a press pass via email at press@familiesusa.org.
Event: Consumer Health Advocate of the Year Awards Luncheon
Date: Friday, Jan. 25, 2019   Time: 12:15 pm-1:45 pm
Location: Hyatt Regency Washington on Capitol Hill, 400 New Jersey Avenue NW, Regency Ballroom