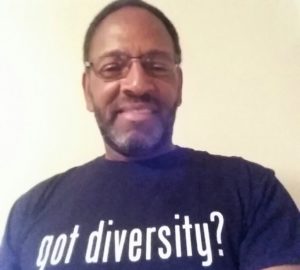 Jerry Hill grew up in Southwest Virginia, but he moved to Northern Virginia when he was young to become a teacher, administrator, and elementary school principal in Loudoun County. After 38 years of service in education, he retired and moved back home.
As a person of color growing up in Appalachia he felt like an outsider. When he became a school administrator he understood that equity and diversity in schools should be one of his highest priorities. He hired diverse staff and tried to create an equitable experience for all of the students.
When he moved to Washington County he got involved in similar work as a volunteer, participating in workshops about "Safe Spaces" for all students. Jerry says, "Students in the Southwest are at a disadvantage because they are not exposed to people who are different from them—different cultures, ethnic groups, religions, sexuality. You hear kids say prejudiced things because they don't know anyone who is not like them."
Jerry joined Virginia Organizing because of our work on school diversity and inclusion. He has been a leader of the Washington County Chapter's education campaign. Leaders have met with school administrators and board members as well as the Abingdon police chief in order to teach better methods of inclusion and develop good procedures for School Resource Officers. He says, "How do we make everyone who works with kids aware of the complexity of human identity?"
Thank you for joining us, Jerry!