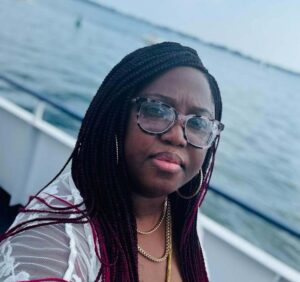 Paméla joined Virginia Organizing in the summer of 2023. She has a Bachelor of Science in Leadership Studies from Averett University and an Associate in Accounting from PVCC. She's currently working on an MBA in Economics and Certificate in HR.
She has served many roles in the community assisting people with filing taxes, completing the requirements for citizenship, registering new voters, caring for the elderly, and more with groups such as the Food Bank, Salvation Army, and Virginia Film Festival.
Currently, Paméla is a member of the Steering Committee of the Residents for Respectful Research, an initiative of the Public Housing Association of Residents and the Equity Center at UVA in partnership with the Institutional Review Board for the Social and Behavioral Sciences at the University of Virginia.  Additionally, she serves as Community representative on the UVA IRB-SBS.
She is a proud mother and fluent speaker of five languages, including English and French.
"This position combines both my passions, people and numbers, because I get to do community work and accounting," Paméla says. "Virginia Organizing aligns with my IRB work protecting vulnerable communities."