Have you ever dreamed up a repair or improvement project for your home or yard and then realized you're missing tools you need to get it done? Maybe these are not tools that you w ...
Read More »
From Susan Perry in Charlottesville: Of course billionaires should pay their fair share of taxes. That's a no-brainer right? It is very unpatriotic for billionaire companies that ...
Read More »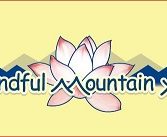 Our mission is about mental health and physical ability, to foster physical resilience and mental agility in dealing with our daily circumstances. Experiencing the pandemic has ch ...
Read More »