To read a transcription of the text from this graphic, please click here. When people have to pay too much of their income for their electricity and heat, we call that energy ...
Read More »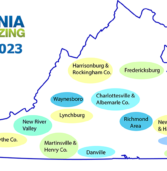 School Funding We support Fund Our Schools' priorities, including full funding for the revised Standards of Quality, increased wrap-around services, additional school support staf ...
Read More »
Join the 2023 Day of Action for Affordable Energy on Thursday, January 26th (8 a.m. - 12 p.m.) in Richmond, Virginia. Meeting with your elected officials face-to-fa ...
Read More »